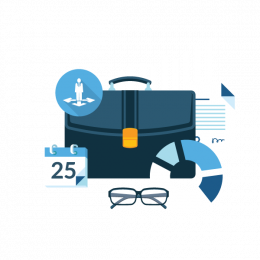 I would be pleased to accompany and support your company with my expertise around customer service and its optimization. It doesn't matter whether you are a big and well established company, start-up company or an entrepreneur, your business can benefit from individual consulting and advice. Whether it's internal change, general restructuring, building customer service, etc., my job is to help you identify where there is a need for improvement / action and to identify multiple alternative ways of doing so in order to reach the desired goals or problem-solving.
Hardly any topic is as diverse as customer management. When setting up a new center or a new direction, we can work out the perfect strategy that best suits your business needs.
Inspire your customers with the quality of your service with each contact. Increase not only the satisfaction, but also the sale of your products.
Whether in-house, with or without an external service provider, we optimize your control and achieve the desired results.
I am happy to analyze your existing customer service processes and develop a strategy that will best help optimize the possibilities of your team.
Good statistics of your key figures - dosed correctly, they can significantly simplify the control of your contact center for the future.
Productivity is always a big issue and a great way to make your customer service unit even more economical.